This coming weekend is chock full of fun and ministry. Inviting all MEN from the Springfield Illinois area who desire a deeper walk with God to attend the "Press On" Men's retreat. We also invite all families to the "Family Fun Night" on the Sat. 26th. (Details for both follow)
A special message for Men. Are you ready to become what God created you to be??? Listen, it is high time we men everywhere start becoming men. The call to Courageous living has come. Wi

v

es and children everywhere are looking for the Man in you! They need someone to physically lean on, to share strength, and to model masculinity in a biblical setting.

Where are you? What is holding you back?
And he said, "O man greatly beloved, fear not! Peace be to you; be strong, yes, be strong!" So when he spoke to me I was strengthened, and said, "Let my lord speak, for you have strengthened me,..."
--Daniel 10:19 (NKJV)
The following is the official BMIC (Business Men in Christ

) newsletter.
ARE YOU MAN ENOUGH?
"PRESS ON" - 7 CHALLENGING SESSIONS
@ THE BMIC MEN'S RETREAT THIS WEEKEND!
MAKE YOUR RESERVATION NOW OR COME ANYWAY!
FRIDAY JANUARY 25, 2013 FROM 6PM - 10PM
SATURDAY JANUARY 26 2013 FROM 8AM - 11:30AM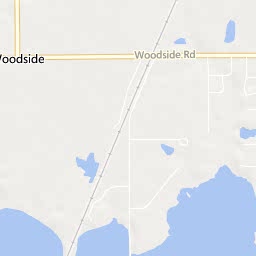 LAKE SPRINGFIELD CHRISTIAN ASSEMBLY CAMP, SPRINGFIELD
Cost is only $20 (includes Friday dinner & breakfast on Saturday)
Call Doug @ 217-622-6832 and Bernie @ 217-414-2435



THEN

BRING THE ENTIRE FAMILY FOR A

FREE

DINNER & MOVIE
CELEBRATING PRO-LIFE MONTH
SPECIAL SHOWING AT 7PM FOR ALL AGES
SHORT MESSAGE BY DEBBIE SHULTZ
(LIFETIME PREGNANCY CENTER)
DINNER FROM 5:15PM
LIVE OPEN HOUSE FOR CHRISTIAN SINGERS/LOCAL TALENT
MOVIE AT 7PM
FREE!!! FREE!!! FREE!!!
LAKE SPRINGFIELD CHRISTIAN ASSEMBLY CAMP
(RIGHT OFF IRONBRIDGE ROAD ON THE WAY TO CHATHAM, IL)
***************************
NOW ON SESSION 4:
STILL TIME TO JOIN
STEPPING UP
A FREE 10 WEEK COURSE FOR ALL MEN




FIRST BAPTIST CHURCH


323 S. Grand West, Springfield
From 6:15am to 7:15am
MEN, GOD MADE YOU FOR A REASON
UNDERSTAND YOUR SEASON
MAN UP...SHOW UP...STEP UP


WATCH TRAILER HERE


CALL BERNIE FOR MORE INFO (217-414-2435)
Sponsored by Business Men In Christ



***************************





MARK THESE TWO DATES:





ALMOST SOLD OUT:


RESERVE NOW
(Less than 12 Couple Reservations Left
Click on photo for more info)
BOB & STACY BARNETT (SEALS FOR CHRIST)

MUSIC BY RECORDING WORSHIP ARTIST DAN WILSON
SATURDAY FEBRUARY 16, 2013
BMIC COUPLES DATE NIGHT
HORS D'OEUVRES @ 6PM IN PARLOR
DINNER & PROGRAM (6:30pm-8:30pm)
VILLA MARIA RETREAT CENTER
LAKESHORE DRIVE, SPRINGFIELD
RESERVATIONS LIMITED
GET IN EARLY OR BE ON A WAITING LIST!
2. SATURDAY FEBRUARY 23, 2013
FIRST BAPTIST CHURCH


323 S. Grand West, Springfield
6pm
FREE! FREE! FREE!
***You may reply with comments/questions on this newsletter or the BMIC Website***